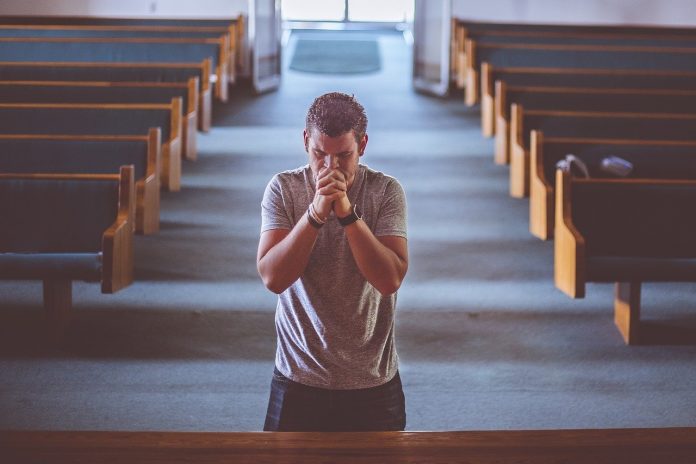 "Then he said to me, "Prophesy to these bones and say to them, 'Dry bones, hear the word of the LORD! This is what the sovereign LORD says to these bones: I will make breath enter you, and you will come to life.  I will attach tenders to you and make flesh come upon you and cover you with skin, I will put breath in you, and you will come to life.  Then you will know that I am the LORD" Ezekiel 37:4-6.
The agenda of darkness against your finance is fast coming to an end.  Prophecy of good time and great luck shall come upon you. The business you thought are dead shall receive breath of life. Every lost hope giving you trauma shall henceforth seize. Your business shall experience divine cover and attention.  Every human connection you need to pave way for business expansion shall appear by fire. Never again shall you have cause to regret knowing the Lord, for He shall turn your life around for good.
You don't need to wait until you are financially silenced.  Enemies want to strip you of your clothes, leaving you naked. This is the work of night raiders, hungry and wicked, looking for harvest of people to consume. These wicked forces pant after wealth to destroy. They crush people with storm and multiply wounds of victims without mercy. They are mad at ruining innocent souls with poverty, never to recover from financial mess.
They bind victims with financial captivity and afflict them without mercy. Anyone so afflicted suffers financial setbacks, wretchedness, poverty, and live a miserable life. They fire arrow of different sizes and shapes that cause financial disaster. They use every scheme available to destroy and pull people down. In every chapter of such business comes disappointment, failure and liquidation.
The time is ripe to rebuke and place these horrible night agents to a halt.  They are powers that see your glory before you see it.  They struggle hard to trouble you out of right track of life.  Today is your day of liberation.  Call upon the Lord to deliver you from all troubles.  Pray for dreams that bring victory, joy, wealth and triumph. You shall not be a candidate of night killers; powers that distribute failure, frustration, suffering, sorrow and woes at night.
Tell God to confuse the wicked and confound their speech. Command their ways to be slippery. Place permanent halt against these destructive forces that want to marry your soul to setbacks, poverty, violence and stagnancy.  Failure is not a good tonic to consume. Therefore, violence of the dark must be matched with spiritual warfare prayers.
It is good to understand when such power strikes in the dream and what to do.  To have an insight to such dreams, we shall discuss about twenty (20) dreams relating to financial failure. 
For more explanation and insight into dreams, I advise you buy my book titled DICTIONARY OF DREAMS. It contains about ten thousand (10,000) dreams and interpretations.
Now, let's treat about twenty (20) dreams on financial failure before we go into prayer.
DREAMS ON FINANCIAL FAILURE
To dream seeing yourself in abject condition foretells financial reverses, arrow of misery, wretchedness and poverty.
To dream of fire accident connotes strong warning against disaster of great magnitude.
To dream of broken eggs in a nest forecast disappointment in the offing.
To dream of an empty or discarded can forecast serious financial problems in the offing.
To dream being cheated forecast satanic delay and denials against success in life.
To dream of coal portend warning to reduce your spending habit or prepare for a period of financial embarrassment.
To dream of cobwebs on clothes, furniture, books or passage predicts difficulties, rejection and disfavor.
To see wolf in the dream portends confusion, hard times, and or, financial embarrassment.
To lose or see dropped beads in the dream suggest an encounter with business disappointment in the offing.
If your vegetation is set on fire, uprooted or destroyed in the dream, it portends great attack against your resources and livelihood by wicked forces.
To breast feed babies in the dream connotes evil powers are sucking the milk of your goodness.
If your loved ones or helpers abandon you in the dream, it portrays success may slip through your hands leading to financial setbacks.
To kill or injure buffalo connotes warning to be extra careful concerning any new business venture offered.
To lose buttons in the dream portends warning to curb extravagancy to avoid financial embarrassment.
To dream of infected cocoa plantation foretells attack on your destiny, finance and hope in life.
If you are rich and see yourself counting coins in the dream, it suggests sign of business reverses that leads to liquidation and state of pauper.
To dream of a court house predicts imminent financial reverses, trials to come, serious persecution or legal matters to resolve.
To dream of skinny or sick cow portend famine, financial reverses and poverty in the offing.
To see a dry creek in the dream forecast financial disappointment and capital reverses.
To dream of cricket cry in the open suggest warning to guide against reckless spending, and or, caution to keep your private affairs intact.
PRAYER POINTS
Every dry bone troubling my destiny receive life and boost my finances.


---

Thou breath of God come upon me mightily for signs and wonders in the name of Jesus.


---

Thou power of God bring joy to me, and shame my enemies in the name of Jesus.


---

I AM that I AM! Set me free from the bondage of financial calamity in the name of Jesus.


---

My father, my father, let agenda of darkness against my finances scatter in the name of Jesus.


---

Prophesy of good luck and good time fall upon me mightily in the name of Jesus.


---

Every line of my business that are dead receive life today in the name of Jesus.


---

My father and my God turn my lost hopes to breakthrough of surprises.


---

My finances, experience divine cover and attention in the name of Jesus.


---

My father and my God let every human connection I need for advancement appear by fire.