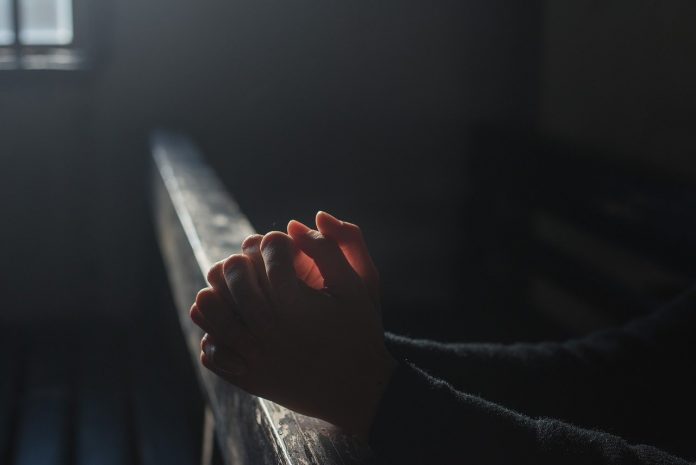 "Moses answered the people, "Do not be afraid, stand firm and you will see the deliverance the LORD will bring you today.  The Egyptians you see today you will never see again.  The LORD will fight for you; you need only to be still" Exodus 14:13-14.
From the Bible passage above, Israel the chosen race suffered under the yoke of their Egyptian lords for 430 years.  They experienced all forms of afflictions amounting to demotion.  They played second fiddle at will.  They were in this situation not until they cried to God and He heard them. As at the time Moses made this speech, the Israelite's were in the marching order out of the land of Egypt. They have turned their backs against frustration, demotion, afflictions, slavery, poverty and worries. As you pick and read this book today, every affliction, worries and arrow of demotion fired against you shall disappear by fire, in the name of Jesus, Amen.
But then, what do we mean by demotion? Demotion means to reduce to a lower rank or grade. It means inability to move forward where opportunities abound. It is like experiencing statistical graphical regression in life. To regress, is to return to an earlier or more primitive form or state.  This, I do not wish you in life.
To experience demotion in ones career is like taking strong wine of confusion. It affects physiological well being of a person, as well as, spiritual and physical state of mind. Your career, financial and social well-being will be at stake.  It is a reverse walk in life. Instead of ascending, reverse is the case making laughter scarce commodity in your mouth.
Any laughter that comes your way is that of regret and soberness.  Really, one may laugh, it is that of surprise, asking such questions, like, can my life be like this? What went wrong? What mistakes do I made? Is it a joke or a reality? These and other questions are what one may ask when power of demotion sets in.
No one in his or her right senses bargains for demotion.  This monster called demotion is of different shapes and sizes. Its occurrence is either gradual or sharp. Gradual demotion starts with stagnancy.  Such person will be in a particular position or state for sometimes and gradually, will not be able to cope. From this position of stagnancy and stalemate, comes struggles to occupy lesser rung of the ladder, call backwardness.
Demotion affects the big, the average, and the poor as well. A poor man affected by demotion becomes poorer.  A President of a country impeached experienced career demotion. Anyone defrauded of his life savings or pension experience financial and social demotion. Demotion cut across strata of life. No one is left out of the pang of demotion.
Demotion is not a good pill to take.  You need to fight it tooth and nail. The bandwagon effects of this noun word cut across bitterness, backwardness, poverty, hatred, and ill-luck, loss in business, limitation, ridicules, setbacks worries and spiritual pit falls.  It is better you pray yourself out before you are messed up.  What then are the likely dreams one may experience before spirit of demotion sets in. Since dreams on demotion come in different forms, we shall discuss only twenty (20) dreams relating to demotion here.  Later, we shall go into prayer session to nullify and decree against the monster call demotion.
For better understanding of more dreams on this topic and other areas you may be affected through dream, buy my book titled DICTIONARY OF DREAMS.  It has about ten thousand (10,000) dreams and interpretations, loaded with prayer points.
Now let's look at these twenty related dreams on demotion before we go into prayer session.
DREAMS ON DEMOTION.
To dream of resigning from an exalted position for a lower one predicts demotion, bitterness and backwardness.
To dream of wearing dirty apparel portend demotion, stagnancy, rejection, and poverty in the offing.
To bath with dirty water means pollution, arrow of hatred and ill-luck that may eventually lead to demotion.
To travel in a descending passenger balloon portends unfavorable omen of loss in business and demotion.
To dream occupying lowest part of a building connotes relegation, demotion, living a valley life.
To ride bicycle in the dream, while in real life you own a car portends demotion in the offing.
To be flogged or beaten with cane in the dream portends arrows of demotion and shame has been fired against you.
To quit bigger car for a smaller one in the dream suggest arrow of demotion, and or, settling for a lesser position in life.
To see your carpet rolled away in the dream foretells arrow of demotion and stagnation.
To be referred to as chaff in the dream portends demotion, humiliation and rejection in the offing.
To dream being in chain portends demotion, spiritual captivity, financial bondage and rejection.
To see your chair far deep inside a pit connotes bad signals of demotion.
To fall from a chariot in the dream portend demotion, setbacks and worries in life.
To dream of people writing and passing examination but you are not participating, connotes you are spiritually dragging your legs behind, and or, spiritual or financial demotion.
To dream of falling from the height or a mountain suggest strong demotion and setback in life.
To dream of clock's hand stay standstill at a particular position forecast spirit of stagnancy, demotion and backwardness.
To dream of a clock or wristwatch's hand moving anti-clockwise suggest arrow of demotion and backwardness.
To dream your clothes are stolen predicts attack on your honor and glory. Prepare for ridicules and demotion.
To take lower or same examinations in your previous school or college in the dream portends demotion, stagnancy and backwardness.
To crawl in the dream connotes difficulties in affairs of the heart, arrow of demotion and limitation, humiliation from opposing powers
PRAYER POINTS.
Heavenly deliverance, locate me by fire in the name of Jesus.


---

Every power sponsoring demotion in my life fail in the name of Jesus.


---

Afflictions of demotion in my life backfire to your sender in the name of Jesus.


---

I shall not play position of second fiddle in life in the name of Jesus.


---

Lord my God, listen to my cry for freedom in the name of Jesus.


---

Today, I shall experience matching order from demotion to promotion in the name of Jesus.


---

Devourer of good things in my life leave me alone in the name of Jesus.


---

By the power of the living God, I turn my back against demotion in the name of Jesus.


---

By the power of the living God, I turn my back against frustration in the name of Jesus.


---

By the power of the living God, I turn my back against slavery in the name of Jesus.